As of today, the Cardinals are ranked number 10 in the BCS rankings.
For those of you fortunate enough to go to the game on Friday night at Papa Johns Cardinal Stadium against the Cincinnati Bearcats, you sure got your money's worth. Granted, the weather was cold and wet, plus the athletic department announced that the game would be a "white out", instructing everyone to wear white t-shirts. That would have been fine if it was a warm summer afternoon game. Unfortunately, it's hard to find Louisville hoodies, jackets, coats, or other warm pariphenalia that happen to be white. Of course, ponchos were sold out at every retail store within 25 miles, as well…
I improvised with layers.
I decided to wear 4 t-shirts, 2 long sleeve shirts, and a white MHR (milehighreport.com) shirt. I put on a black Louisville Cardinals knitted hat and gloves and hoped for the best.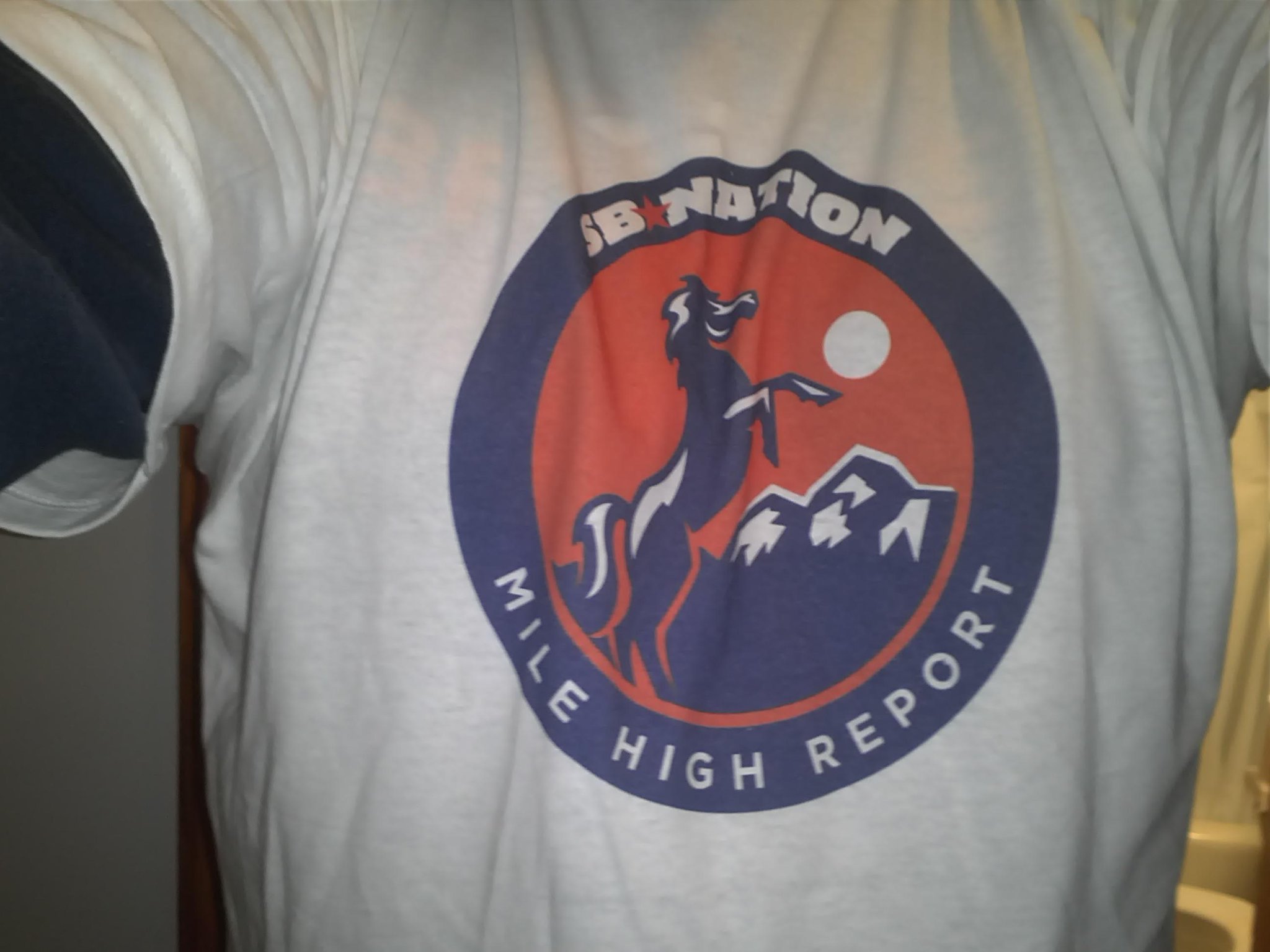 It wasn't quite enough.
At the end of the 3rd quarter, all 6 of my shirts were soaked through. It was extremely uncomfortable.
The only thing that made the trip worth it was the 34-31 overtime victory over the Cincinnati Bearcats. Teddy Bridgewater threw for a career high 416 yards and threw 2 touchdown passes. Munchie Legaux, the starting QB for the Bearcats, didn't fare nearly as well, throwing for 157 yards, 1 TD and 3 INTs.
It was a great night for Cards fans, especially if you ignored the "whiteout" announcements and bundled up, instead.
As the undefeated Louisville Cardinals carried the Keg of Nails toward the Louisville student section, an uproarious chant filled the air…
"BCS… BCS… BCS…"